"A free people ought not only to be armed, but disciplined...

"



I've owned a gun and have been shooting since I was 18 years old back in 1998. In 2012, I started to take my training seriously and began shooting on a monthly basis. In February of 2013, I became a certified instructor under the National Rifle Association (NRA). Soon after I founded the Miami Shooters Club - a firearms training center. I then began a very dedicated training room, picking up training and instructor certifications under some of the best instructors in the country.
NRA Instructor Certifications
The National Rifle Association (NRA) is the largest firearms training organization in the world. In February, 2013, I became a certified NRA Pistol Instructor. A little later the same year, I would also pick up two more instructor credentials from the NRA for Protection Inside the Home and Protection Outside the Home. I eventually added another credential from the NRA, "Range Safety Officer" to my collection of NRA certifications.

After teaching NRA courses for about three years, in March of 2016, I met the qualifications to fly out to the NRA Headquarters in Virginia and be evaluated by the heads of the training department to become an NRA Training Counselor. NRA Training Counselors are the instructors that certify other people to become NRA instructors. There are only about 400 active NRA Training Counselors in the USA. After about 30 hours of training, evaluations, and a one-on-one interview, I was accepted as a NRA Training Counselor.

In 2017, I picked up two more NRA Instructor Certifications: Shotgun and Rifle. Now, as an NRA Training Counselor, I can certify individuals to become instructors under the NRA in the following disciplines: Pistol, Rifle, Shotgun, Personal Protection In The Home, Personal Protection Outside The Home, and Range Safety Officer.

Every month, along with providing firearms training, I am also certifying new instructors under the NRA.
Training at Asymmetric Solutions
In March, 2014, I trained for seven days with Asymmetric Solutions out of Missouri and had the opportunity to receive training certifications under former Green Berets, Navy Seals, and other high level operators. I received training certifications for the following eight hour courses: Pistol 1, Carbine 1, Close Quarter Battle 1, Small Unit Tactics, Vehicular Defense, and Wilderness Survival.

Then in April, 2015, I returned to Asymmetric's Missouri location, this time for ten days, and received certifications for the following eight hour courses: Pistol 2, Carbine 2, Team Tactics, Active Shooter, Close Quarter Battle 2, Precision Rifle 1, Shotgun 1, and Escape & Evasion.

In 2016, Asymmetric Solutions opened up a facility in Jacksonville, Florida, which is driving distance from Miami. Now I frequent Asymmetric and take two courses at a time over the weekend, adding to my list of training certifications under them.
Other Certifications
In February 2015, I became certified to provide Simunitions training.

In September 2015, I participated in a six hour 3 Range Combatives Course with Chad LeBrun, an NRA instructor that is certified with the Modern Army Combatives Program and has worked with the Army, Navy, Marines, DOD, DEA, FBI, and many other groups and units over the past fifteen years.

In October 2015, I trained 40 hours with the legendary Massad Ayoob in the MAG-40 course and passed the written exam and shooting qualification. Massad is considered universally as one of the greatest firearms instructors alive and has too many credentials to list here.

Later on in 2016, I attended another 40 hours of training under Massad Ayoob and became a certified Deadly Force Instructor under Massad Ayoob directly.


In October 2015, I flew out to the Glock USA Headquarters in Smyrna, Georgia and I became a certified Glock Armorer, scoring 100% in my exam. A few months later, I returned to the Glock Headquarters in Smyrna and took the Glock Instructor Course. After three days, I passed the evaluation and I became a certified Glock Instructor.

In April 2016, I participated in another six hour 3 Range Combatives course under Chad LeBrun, further improving on my weapon retention skills.

Creation of Miami Shooters Club
In 2013, I founded Miami Shooters Club at 1425 SW 107 Ave, Miami, FL 33174. My program is headed by myself, Kevin Perez, and Devin Genchi - and together we have trained thousands of people. Along with teaching NRA courses, we also have our own curriculum based on our all our experiences, training, and other instructor certifications. As part of our program, we train at a private tactical range that allows our students to rapid fire, draw from their holster, shoot while moving, shoot from behind cover, and much more. We also provide concealed carry permit classes - reaching out to an average of 60 students a week.
Free Private Lesson from Miami Shooters Club
If you're from South Florida, I'd like to extend to you a firearm training private lesson from one of my instructors at no charge! A free gift from me and my club.

You do not need to own a gun to take advantage of this introductory lesson. We can provide you a firearm to train with. Our instructor will provide you with a lesson based on your current level of experience. If you have never touched a gun - they will be able to give you the perfect lesson. If you'e interested, please Contact Me >
My NRA Instructor Course Tour
I have been traveling the country doing NRA Pistol Instructor Courses at different host schools and businesses and certifying their entire staffs (assuming their staff meets the qualifications, passes the exams, and meets the passing criteria), under the NRA. If you're in a state that has concealed carry permits and requires a certified NRA instructor to conduct a course, this is potentially a big source of extra income and leads. If you're in a state that doesn't require an instructor or doesn't have concealed carry - there is still big demand for basic pistol courses, such as the NRA Basic Pistol Course that NRA Pistol Instructors are certified to teach. I've done courses from coast to coast - if you're interested in hosting me at your facility, please Contact Me >
Other Courses Taught at Miami Shooters Club
Along with NRA courses, we do offer our own weekly classes based on our own curriculum - which includes defensive skills such as shooting from behind cover & concealment, vehicular defense, shooting from different positions (such as on your back, kneeling, etc.), drawing from your concealment holster, firearm retention (wrestling with your firearm), low-light shooting, and so much more. We teach how to use an assortment of firearms - from single action revolvers to AR-15 rifles. One of our most popular courses is our concealed carry permit course, which we teach four times a week, reaching out to about 60 south Floridians a week. If you would like more information about taking one our classes, please Contact Me >
What People Say About Me
We recently had Marcos out here to do an NRA instructor course at our martial arts school and it was absolutely amazing! He is a great instructor - when it comes to anything - and in this case, we wanted to get our staff certified as NRA Pistol Instructors so that way we could take the next step to teaching concealed carry courses at our academy. It is a great course, very intensive, it's only two days - but there is a lot packed into those two days. Even though they are long days, he made it very interesting and very fun... I highly recommend if you get the opportunity, bring Marcos out to your academy, and have him do the NRA instructor course for your staff. I think it's the best way to go, you'll learn a ton - and not only that, he also gave me some tips on how to get my concealed carry course started.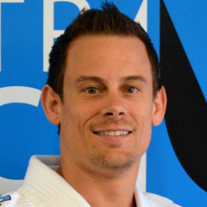 Michael FrisonOwner of The Training Camp - Lakewood, CO
Marcos and Miami Shooters Club are solid. Great instructors, great attention to detail, and very safe. I've learned a lot while training here and definitely feel better prepared to defend myself and my loves ones with my firearm.

Israel MontanezArmy Veteran and NRA Instructor
I got my NRA Instructor Credentials with Miami Shooters Club and I still shoot monthly with them. It has been years now and I have to highly recommend Marcos and Miami Shooters Club. They are very professional, have amazing targets, are great at breaking down detail, are familiar with a wide variety of firearms and action types, are extremely safe, possess a wide knowledge of skills and drills, and are very articulate and great at making everything easy to understand. Hands down great shooting academy.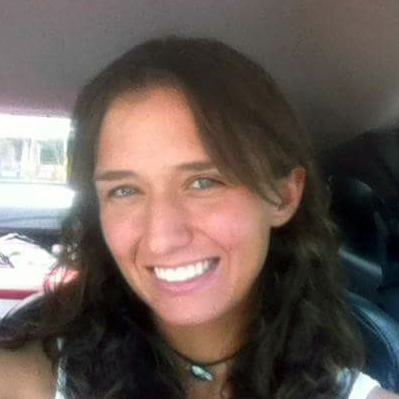 Vicky FernandezNRA Instructor
or Call/Text Me for Assistance at:
(305) 699-

6262