"A goal is a dream with a deadline...

"



I started out as a college dropout MMA fighter and became a successful businessman with a martial arts school that grosses over $1 million annually and with about a dozen different income streams that produce monthly passive income. My main focus these days is making money online. I'm also a business coach and have done plenty of public speaking on the subject. As a result, I've coached and mentored hundreds of business owners in how to run their businesses and how to market and sell their services. I have over a hundred video testimonials from business owners that claim I have transformed their businesses and changed their lives. I am one of the chief speakers for Lloyd Irvin's "MMA Millionaires" martial arts business group.
My First Business
I always had an entrepreneurial spirit! At 19 years old, with no business training, I started my first business, which was a kickboxing and submission wrestling show and tournament circuit. I ran 14 successful and profitable shows. Today, grappling tournaments are common in Florida - back in 1999, it was very uncommon and I was a pioneer and broke the ground on hosting regular no-gi grappling tournaments. I worked as a representative of the North American Grappling Association (NAGA), the largest grappling association in the world, as their exclusive Florida representative and was responsible for establishing NAGA in Florida. Today NAGA is the largest tournament circuit in Florida. I was recognized by Kipp Kollar, President of NAGA, with the "Promoter of the Year" award in 2001 for my efforts. Shortly after, I decided to quit the business to focus 100% of my efforts on my true passion, which was teaching martial arts.
My First Brick-and-Mortar Business
In 2001, my brother David and I, respectively at only 20 and 21 years old, opened up our first brick-and-mortar business, the Freestyle Fighting Academy (FFA). I quit my kickboxing show and grappling tournament business and dropped out of college to focus 100% on my new school. My brother and I, while both still living out of our parent's house, with nothing more than a few grand and a $9,000 credit line, opened up FFA. It was originally a 1,900 sq ft facility - and today it has expanded six times at the same location to an impressive 12,000 sq ft facility with over a dozen punching bags, four training rooms, a full size boxing ring, a cage, and much more - with an impressive open 24 hours a day schedule, with classes starting as early as 6am and ending at 1:45am. FFA has also been a financial success, having grossed over $1 million annually since 2006. Today the school runs on its own, with over 20 staff members being overseen by a manager. Today, I just teach six classes a week (which I love) and oversee the manager from time to time. FFA stands today as the oldest and largest MMA gym in Miami.

Education
I did not receive any business training via formal college education - but rather by seeking out successful business experts. My first and greatest mentor was Lloyd Irvin. Lloyd Irvin is a martial arts gym owner as well - and master marketer. Lloyd Irvin has generated millions of dollars with online internet launches and via online and offline marketing for businesses.

We met at a martial arts tournament and later hung out and had dinner. At that dinner, he extended an offer for me to visit his academy and spend a week learning the ropes of how to correctly run a martial arts school. At the time, in 2004, my martial arts school was dead broke, I was severely depressed, an alcoholic, and even contemplated suicide. I took him up on his offer... and when I got back home, I instantly transformed my business into a thriving success. Before leaving, I was averaging about 5 to 6 sign-ups a month - the first month I got back, I pulled in an even 20 sign-ups... and never looked back. Today it's common for me to bring in 80 to 100 sign-ups in a single month.


Lloyd Irvin taught me everything: sales, offline and online marketing, how to hire and fire, how to manage a staff, customer retention, and so much more. He then mentored me on creating different income streams, such as how to organize an internet launch of a product. My first internet launch, a martial arts competition mindset DVD system called "Black Belt Psychology", generated over $30,000 in a single weekend - and continues to sell DVDs today. I also used the same skills to assist my brother David Avellan in his martial arts DVD launch of the "Kimura Trap" - which smashed records in the industry and sold over $120,000 in DVDs in a single weekend - and still sells every month. Lloyd also recommended for me to sell on Amazon - and pointed me in the right direction. From there, I was able to create an amazing Amazon system that generates thousands of dollars in passive income monthly. Lloyd's help and friendship has been such a huge impact on my life and the lives of my family, that my wife and I named one of our sons after him, Lloyd Avellan.

Along with Lloyd's mentorship, I've also sought out business knowledge from other experts. I've read a library of business books, listened to huge catalog of audio recordings, and have watched hours upon hours of business seminars on video. I have also attended live business seminars and trainings across the country. I've attended multiple Dan Kennedy seminars (I've also had dinner with Dan and had my 24 hour gym mentioned on one of his recordings) and have attended live seminars and presentations from business coaches like Brian Tracy, Harv Eker, Frank Kern, Stephen Oliver, Bill Glazer, Ed O'Keefe, George Ross, and many others. I've also done public speaker training under leading expert James Malinchak, having also gotten private advice from inside his home.
Development of Sales and Marketing Systems
The one thing that broke me free of the chains of being a slave to my business was developing iron-clad business systems. It's all about developing online and offline marketing systems to bring clients in... then developing an irresistible sales presentation to get them to buy... and then following-up with a quality retention campaign to make them stay repeated customers. I've developed systems like this for different business types and with great success - and it all comes down to understanding the core fundamentals behind marketing, sales, and customer retention.

For the martial arts industry, I have created a series of DVD systems for different aspects of the business. Some of my systems for sale include:

- The Ultimate MMA Sales Blueprint
- The Ultimate MMA Instructor Course System
- The Superstar Manager System
- The Fitness Bootcamp-in-a-Box System
- The Ultimate Fitness Bootcamp Sales System
- The Super Scholarship System
- The Ultimate Kids Martial Arts Sales Blueprint

These are the same systems I use in my business and are a major part of why I've been able to be successful. I've sold hundreds of these DVD sets to gym owners all over the world - and have produced amazing success stories, with over a hundred video testimonials from happy gym owners. If you're a gym owner and would like more info, please Contact Me >

Leading a Workforce Efficiently
One of the biggest challenges business owners face is staff! Employees can be a HUGE challenge. You can have the best sales and marketing systems in the world - if you can't correctly hire and manage your staff, those systems will be worthless. It's like having the best weaponry but not being able to train people correctly on how to operate them.

I've been in business since 2001 and have been through the ups-and-downs of hiring, firing, and managing a staff. I run a 24 hour facility, so that means I have a "day shift" and "night shift" with over twenty staff members - so I can't be everywhere. Furthermore, I run other businesses and have a wife and three kids - the art of delegation and managers is critical for me. I know a lot of "business owners" that are tied down to their businesses. They aren't really business owners - they are really self employed. There is a difference. A business owner can walk away from his or her business for a couple of months with no consequences. If you own the business but have to be there everyday to run it, then what you really did was buy yourself a job. Nothing wrong with that - but it is VERY different from truly owning a business.


I left to Thailand for a month and didn't call my business once... and the month I was gone, I had made more money than the previous month - maybe I need to leave more often! The manager, which I've trained, runs the day to day operations, hires employees, and fires employees. I run a very "hands off" business.

Branching Out With Multiple Income Streams
Dan Kennedy often says that the worst number in business is "one". One printer, one key employee, one of anything is terrible. I believe the same thing with income. If you have only one source of income, that means you are only one catastrophe away from losing your income. Maybe a new government regulation will kick in, maybe your product or service will become obsolete or go out of style, maybe some sort of liability randomly happens... if you have only that one income source, you will be in for a lot of trouble! Furthermore, the most times you're at bat, the better chances of hitting a home run. The more income streams you have, the better the chance that one will break away and become a huge income generator.

Right now I have over a dozen independent income streams - meaning that each one has nothing to do with the other one. So if one fails - the rest are fine. Not a hiccup. Most of these income streams are extremely passive, meaning very little hands-on work from my end. An example of passive income is renting real estate or selling online on websites such as Amazon - both which I do.
Creation of the Simple Seller Blueprint for Amazon
One of my biggest breakthroughs has been selling on Amazon. Selling on Amazon has been an easy source of passive income for me - and I've been able to systemize so that even a total internet newbie can make money on it. I have students that have made life-altering income off of my Amazon coaching - and I have students that haven't made riches, but are making an extra $1k to $2k a month doing very little work via Amazon. Just like any other business, you get what you put into it. So whether your goal is to make tens of thousands of dollars a month or just to add an extra grand or two to your monthly income - my Amazon system can do that for you... and very passively, meaning very little hands-on work once the systems are up and running. All the products are stored at Amazon's warehouses and are shipped by Amazon. They handle all the returns, etc. All I have to do is send an email periodically to my supplier to send more product to Amazon. If you're interested in learning more, please Contact Me >
Business Coaching
I've done extensive business coaching for hundreds of business owners. I've trained business owners at live events, speaking in front of hundreds of entrepreneurs, have trained business owners in a private mastermind group setting, have trained business owners on a one-on-one private setting, and have trained business owners via DVDs and online training. Along with helping business owners - I've also helped create new first-time entrepreneurs via teaching students how to make money online. As a martial arts business coach, I am one of the chief speakers for Lloyd Irvin's "MMA Millionaires" martial arts business group. If you're interested in learning more, please Contact Me >
What People Say About Me
I just saw Marcos deliver several presentations and I was so wow'ed and impressed! ...I sat in the back and was taking notes myself... if you want a complete done for you sales and marketing system, from A to Z, a blueprint - then you got to learn from him. You got to get his system and you got to listen to him. This guy knows what he's talking about! He definitely comes from the heart and wants to grow your business.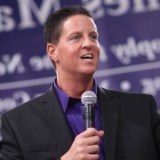 James MalinchakLeading Speaking Business Coach
Deciding to invest in Marcos' Amazon system is the best life decision I've ever made! Thanks to Marcos, I can call myself an internet marketer and I am prospering from it! I come from an immigrant dad and a mom who has lived on welfare the majority of her life. the highest education I have is some college, dropping out after only four semesters. I'm no genius and I'm certainly not any type of computer wiz. I am a professional MMA fighter by trade. After investing in coaching from Marcos, I grossed over $20,000 within teh first 5 weeks of launching my products on Amazon! Selling on Amazon is the best thing that has happened to me and I can't thank Marcos enough!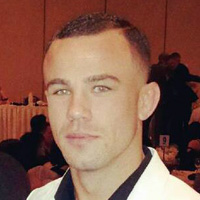 Rey SuarezFirst Time Entrepreneur
Almost two years ago, I bought Marcos' sales DVDs from him. He put together this set that pretty much showed exactly what he was doing with his schools to make more appointments, close more clients, and shorten the sales cycle - it's really an awesome system! With this system I've been able to grow our school within the last two years from just a couple hundred students to over seven hundred students - and still growing fast! ...I've not only doubled but maybe even tripled my business mostly because of this awesome sales training - so I just want to say thank you and give an awesome recommendation...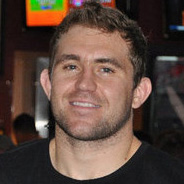 Alan BelcherUFC Fighter and School Owner
or Call/Text Me for Assistance at:
(305) 699-

6262