"Everyone has a plan until they get punched in the mouth

...

"



I started training martial arts, along with my brother David Avellan, in 1995, at age 15. After a year, I would transition into high school wrestling, under the guidance of Tirso Valls. After graduating high school, I moved on to mixed martial arts, training under Master Ri. In 2001, I would earn my black belt under him in his style of martial arts. In 2002, I started training with Brazilian jiu-jitsu black belt Ricardo "Hellraiser" Teixeira - and in 2005 he awarded me with a no-gi Brazilian Jiu-Jitsu black belt. During this time, between 2004 and 2007, I was also training kickboxing under former 3-time Kickboxing World Champion Eric "El Tigre" Castanos. It was around this time that my brother David and I started our own martial arts system, the Freestyle Fighting System, which is a mix of striking, wrestling, and submissions, and we started ranking our students in that system.
Competition Career
My first taste of competition was in high school wrestling, which I started late as a high school Junior, in 1997. I got off to a rocky start, losing my first 11 matches in a row - finishing my first year of wrestling with a 1-18 record. I trained everyday in the off-season and came back my senior year as Captain, was considered one of the best wrestlers in the state, and finished with a 22-5 record. Coming back from a 1-18 wrestler to become a successful competitor taught me the importance of focus and self-belief.

After wrestling I jumped into MMA and Submission Wrestling. As a submission wrestler, I racked up a professional/advanced grappling record of 39-15, winning tournaments and main event matches throughout the country.

I competed against world champions and was able to defeat some of the best black belts in the world, such as Adriano Lucio, Jamie Cruz, Pedro Brandao, Sean Williams, Justin Garcia, Rick McCauley, Joe D'Arce, Phil Cardella, Todd Margolis, and Leonardo Xavier. My biggest accomplishments in submission wrestling were winning two national titles, becoming the 2003 GQ Team USA Trials Lightweight Champion and the 2004 ADCC North American Trials 88kg Champion.

I also fought in mixed martial arts and racked up an amateur MMA record of 7-1 and an MMA professional record of 2-0-1 - finishing all nine of my wins via submission.

In 2009, I retired from competition to focus on coaching.


Below are some of my titles:

1999 KWA Sport Combat II Middleweight Champion
2000 KWA Sport Combat III Middleweight Champion
2000 FFC Middleweight Champion
2002 NAGA Georgia States Lightweight – 2nd Place
2002 Copa Kimura 16-man Absolute Champion
2002 NAGA New England Lightweight Champion
2003 NAGA Nationals Lightweight – 2nd Place
2003 NAGA Worlds Lightweight – 2nd Place
2003 GQ Team USA Trials Champion – Lightweight member
2003 NAGA All-American Light-Heavyweight – 2nd Place
2003 NAGA Pro-Am Superfight Champion
2003 Fast and Fearless Lightweight Champion
2003 Fast and Fearless II Lightweight Champion
2003 Grapplemania 4-man Lightweight Superfight Champion
2003 NAGA New England 8-man Absolute Champion
2004 NAGA Nationals Superfight competitor
2004 ADCC Submission Grappling Open Superfight Competitor
2004 GQ West 8-man Middleweight Superfight – 2nd Place
2004 ADCC North American Trials Champion
2005 Compound Fracture II MMA bout – Winner
2005 GQ Beast of the East II 4-man Superfight Champion
2005 ADCC Sub-Wrestling World Championships Competitor
2009 Streetwise Fight League MMA bout – Winner

Creation of the Freestyle Fighting Academy
In 2001, at 21 years old, I opened up the Freestyle Fighting Academy, with my brother David Avellan, at 1423 SW 107 Ave, Miami, FL 33174. It was originally a 1,900 sq ft facility - and today it has expanded six times at the same location to an impressive 12,000 sq ft facility with over a dozen punching bags, four training rooms, a full size boxing ring, a cage, and much more - with an impressive open 24 hours a day schedule, with classes starting as early as 6am and ending at 1:45am.

Today we stand as the oldest and largest mixed martial arts gym in Miami, having trained thousands of students, which include law enforcement, military, UFC fighters, and everyday people that just want to get in shape and learn self defense. We work with men and women of all age groups - from 2 years old to 70 years old.

We have an amazing team of full time instructors that are amongst the best in the world. Our instructors are so well known that we have had black belt instructors fly in from around the world to partake in our instructor course.

Along with overseeing over 20 staff members, I also teach six classes a week and coach my professional fighters.
Notable FFA Fighters
Although the vast majority of our students do not compete - we do have a spectacular and world renowned competition team and record. Since 2001, our overall fight team record is XX-XX - which is an impressive XX% win rate. To put that into perspective, that is like an NFL team maintaining a XX-X record over a fifteen year span. That is what FFA has been doing since its inception.

We've had current and former fighters featured in six seasons of "The Ultimate Fighter" TV show, such as: Kimbo Slice, Marlon Sims, Mike Rio, Alex "Bruce Leeroy" Caceres, Jason Soares (twice as a grappling coach), and Charles McCarthy. All those fighters, with the exception Soares and Sims, also got to fight in the UFC. Along with them, former FFA fighter and FFA black belt Jorge "Gamebred" Masvidal is a UFC veteran.

Currently, we have some impressive up-and-coming stars. Our top fighter, Jason Soares, is a black belt and undefeated featherweight champion for Fight Time - boasting an impressive 14-0 record, with eight wins by submission or TKO. Jason is also our first world champion, winning the 2011 FILA World Championships in Serbia for Team USA at under 65kg - winning every match in the tournament by submission.

Jason has also been sought as by UFC World Champion Dominick Cruz as his chief sparring partner in his two fights versus Uriah Faber and liked Jason's abilities so much that his team used Jason as a grappling coach in two seasons of the Ultimate Fighter (Cruz vs Faber and Pearson vs Sotiropoulos).

Along with Jason, we have up-and-coming professional stars Edgard Plazaola (4-0), Edir Terry (4-1), Edwin Sarria (4-2), Tulio Quintanilla (6-5), and others - along with a strong amateur team.

These days we focus almost exclusively on fighting - but in our past we produced some amazing grappling competitors. Besides FILA, the Olympics of Submission Wrestling has long been universally accepted to be the ADCC - which is a tournament held only once every two years. Only 16 grapplers from around the world are invited, with only five weight classes. These grapplers are selected via having trials or by invitation. Very few teams in the world have had the honor of having one of their grapplers represent their country in the ADCC - we've had FOUR: David Avellan, Rima Avellan, Enrico Cocco, and myself... with David being invited five consecutive times and having finished with a Bronze medal in ADCC Barcelona 2009! David is our most accomplished grappler in the history of our team, having defeated black belt world champions and legends such as Amaury Bitetti, Xande Ribeiro, Tarsis Humphreys, Roberto "Cyborg" Abreu, Rafael Lovato, Jr., Rener Gracie, and other well known top black belts. David also competed in MMA, with a 6-2 amateur record and a 2-1 professional record - having fought for Bodogfight and WEC. His fight on Bodog was considered by many to be the greatest fight of the promotion's history. He is now currently retired as a competitor and focuses on teaching.
Training Around the World
I've had the privilege of training all over the country - and internationally as well. Beyond the USA, I completed a one-month Advanced Instructor Muay Thai Kickboxing course at Tiger Muay Thai in Phuket, Thailand. It was an awesome experience, I got to train twice a day at Thailand's largest Muay Thai Kickboxing school. Along with the training, I did private lessons everyday with different Muay Thai instructors and champions.

I also got to travel to Cuba, where I boxed for two weeks with world renowned boxing coach Carlos Miranda. We got to workout alongside Olympic medalists - and I also put in time doing private lessons with Coach Miranda. As you may know, Cuba has an amazing boxing program, scoring more Olympic medals in the sport than any other country.

I didn't go alone on these trips, I brought over my instructor team from FFA. Besides these two trips, my staff have also traveled to Brazil to practice Brazilian Jiu-Jitsu and to Israel to practice Krav Maga.
News and Media Coverage
Throughout the years, my school and I have been featured on a lot of media throughout the world - ranging from newspapers, radio shows, magazines, TV shows, podcasts, and website coverage.

With Newspapers, my team and I have been featured multiple times on the Miami Herald, El Nuevo Herald, and the Sun Sentinel.

With Magazines, I've been featured in over a dozen publications, such as Grappling Magazine (eight issues), Bodyguard Magazine, Full Contact Fighter Magazine, Gong Magazine, Gracie Magazine (my name was on the cover with a full two page interview about my book "Black Belt Psychology"), and other magazines.

With TV shows, I've been featured on local TV news multiple times, with coverage from Emmy award winning journalist Jennifer Santiago, and have been featured on Hispanic TV shows that were aired to millions such as "Caso Cerrado" and "Nitido".

On the radio, my team and I have been featured in several radio interviews, such as "Suck It Up USA", The Dan Lebatard Show, and other shows.

Along with all this media coverage, I've been interviewed and featured on podcasts and other internet website coverage all over the world.

All in all, I've received media exposure to millions of people throughout the years - just with my Youtube channel alone I have had millions of views.

Creation of FFAcoach.com, Books, and DVDs
I've authored books, created DVD systems, and created an online coaching website: www.FFAcoach.com

FFAcoach.com has hundreds of videos and is updated weekly with new videos and content. It is the closest experience you can have to training at my gym without actually being there. There is a $1 one month trial, check it out and visit the site for more info.

I've also created DVD systems for martial arts, such as "MMA Ground and Pound Pins", "MMA Mitt System", "Guard Passing Made Easy", and "Black Belt Psychology". I also authored a 200+ page book, "Black Belt Psychology" to go with the DVD system - which is a competition mindset system. All my DVD systems have been extremely well received with plenty of critical acclaim. For more information about my DVDs, books, and website, please Contact Me >
My Worldwide Seminar Tour
My brother David and have been teaching martial arts seminars since 2002 - having taught seminars throughout the USA, Canada, Asia, Central America, and South America. We have also taught seminars for the Miami-Dade Police Department and the National Guard.

If you would like information about hosting an Avellan seminar, please Contact Me >
FFA Miami's 30 Day Free Trial
If you're from the south Florida area, come check us out! We're offering an amazing free trial, which includes:

30 Day Free Trial
Free Uniform ($15 value)
Free Private Lesson ($100 value)
Free DVD, "5 Ways to Choke a Man Unconscious" ($20 Value)
Free Month Membership to FFAcoach.com ($25 Value)

And if you like what you see when you come over for the free private lesson and decide to join that same day, we'll give you a Free Pair of Professional MMA Gloves ($60 Value) - but you got to contact me directly for that special. For more information, please Contact Me >
What People Say About Me
I want to thank Master Marcos... I've had the opportunity to train all across the country with top notch guys, guys that have fought in the UFC, PRIDE, K1, and pretty much in any organization you can think of – guys that are at the top of the level – and here at the Freestyle Fighting Academy, its one of the best training environments and has some of the best people I've ever come into contact with mixed martial arts or any sport... I'll definitely be coming back here and cannot express my gratitude enough... go ahead and check them out and become part of the FFA family!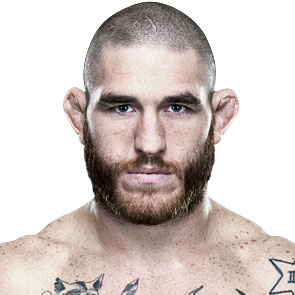 Tom LawlorUFC Fighter
I started as a white belt at FFA and today I'm a black belt and undefeated MMA champion - with my sights set on getting into the UFC! I've been an assistant grappling coach on two seasons of the UFC's "The Ultimate Fighter" TV show, I've won the regional qualifier on TV's "American Ninja Warrior", I became a grappling world champion by winning the 2011 FILA Submission Wrestling World Championships in Serbia, I've traveled around the entire world, training and competing in Mexico, Cuba, Serbia, England, Thailand, Australia, and all over the USA, and have gotten to work out extensively with UFC world champions. All thanks to Marcos Avellan and the Freestyle Fighting Academy, thank you!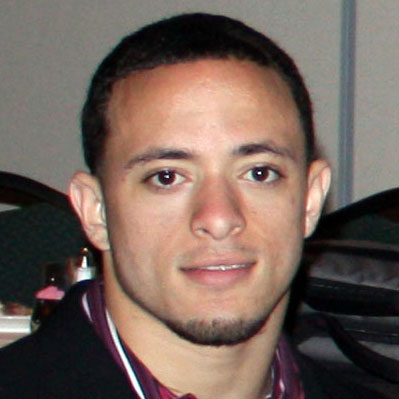 Jason SoaresMMA Champion
It's your boy Kimbo, coming out of the 305 down here at the FFA, the Freestyle Fighting Academy, with my boy Marcos Avellan, my first coach. I come here to keep myself together and be prepared... now because of my boy Marcos, I'm ready for whatever... Believe that! I like to keep it hands and elbows... This is where it starts! I like taking it to the next level and there's nothing like bare knuckle. Only a select few can do it like that and my guys at the FFA got the hands and elbows on point... Whatever you want to know how to do is right here: hands, elbows, knees, grappling, and jiu-jitsu... Everybody comes here... come check FFA out.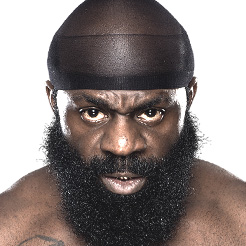 Kimbo SliceUFC Fighter
or Call/Text Me for Assistance at:
(305) 699-

6262