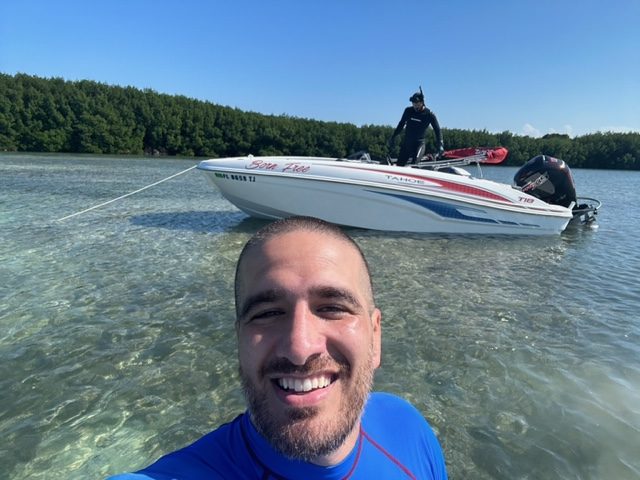 My name is Marcos Avellan, phone is 786-635-9030. We're leaving Saturday, February 25, 2023, from Flamingo Marina, on an 18′ White Powerboat with red and blue trim, named "Born Free". It's a 2023 Tahoe T18.
We're camping at Middle Cape Sable beach, planning to arrive there by 4pm. We will be returning home the next day, most likely leaving the beach after lunch.
I'm traveling with 3 children, two boys and one girl, ages 11, 11, and 13 respectively.
None of us have any allergies.
Emergency Contacts:
Jason Soares (friend) – (305) 393-2225 – jason@ffagyms.com
David Avellan (brother) – (305) 588-0953 – davidavellan@gmail.com